Since 2016, Zuva Petroleum has been supporting Kidzcan, an organisation that envisions a compassionate world where children with cancer are given a chance to lead healthy and fulfilling lives. KidzCan is a Humanitarian, Child-Centred Non-Governmental Organization in Zimbabwe dedicated to taking care of children living with cancer. Originally set up to provide psychosocial support to children undergoing treatment, the fragile socio economic climate and challenges within the public health system has resulted in KidzCan out sourcing services that have not been available within the Public Health System in many years (chemotherapy drugs, radiological and laboratory diagnostics services, blood and blood products, among other services).
Zimbabwe's leading fuel and lubricants supplier, Zuva Petroleum donated ZWL 85 000.00 to KidzCan, at the organisation's annual Orange Month launch event.  The donation is a continuation of Zuva's support to the institution.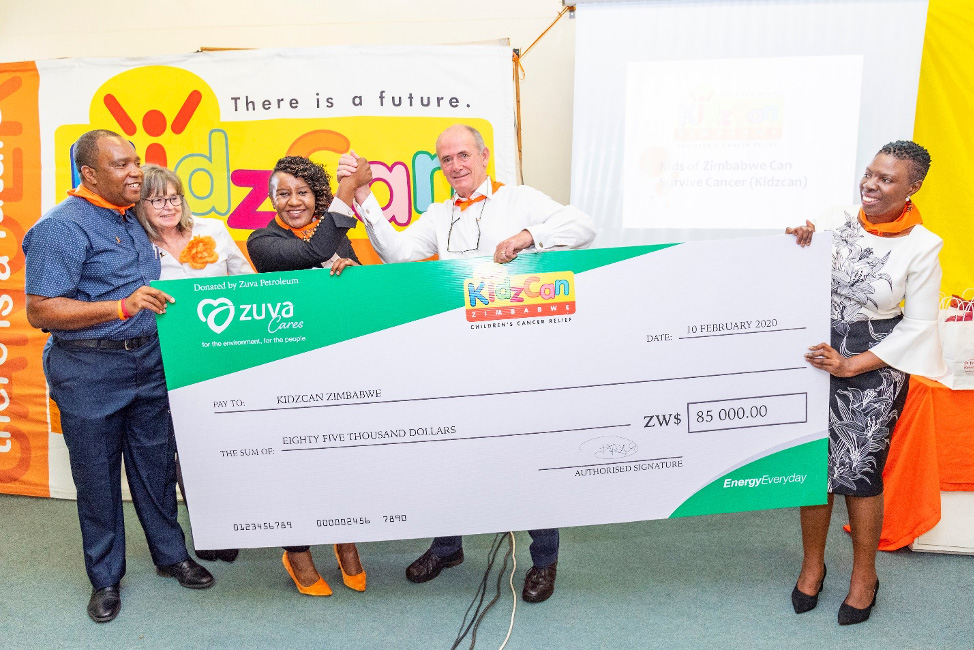 Speaking at the handover of the donation, Zuva Petroleum Marketing Manager, Chengetai Muchakati-Mujakachi said, "Through our social mission anchored by the Zuva Cares brand, not only do we care about the environment that we operate in but also the human issues affecting the communities that we do business in, and for this reason we have partnered KidzCan in its endeavor to fight childhood cancers, since 2016."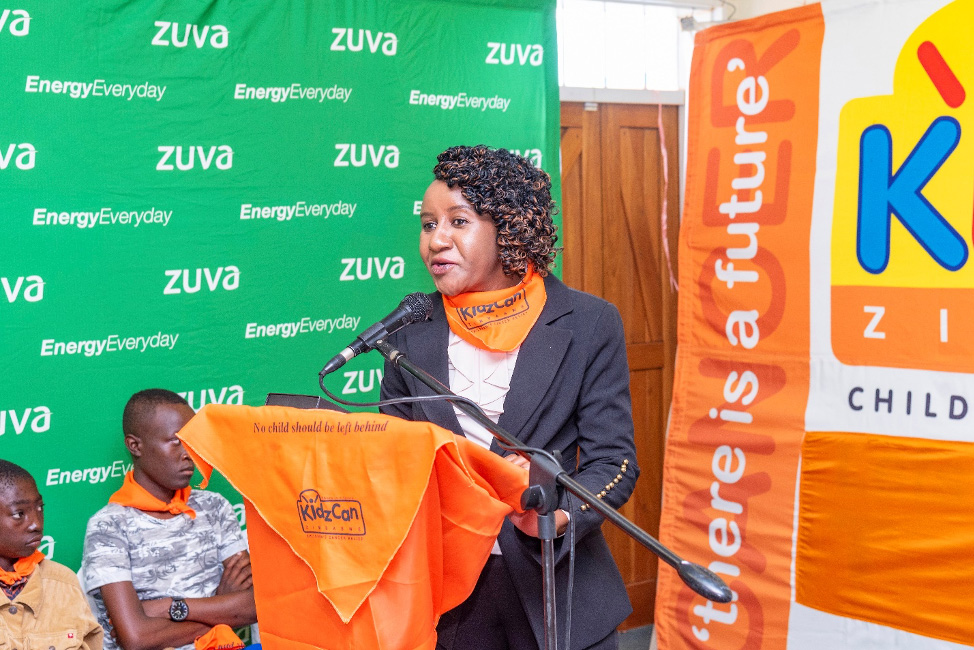 "Over the past four years, our staff members have participated in the Orange Day Staff Dress up challenge where they get to dress up in orange and donate to Kidzcan, adding; month on month we assist with fuel for both the Harare and Bulawayo Kidzcan offices."
"Early this year we were both a Gold and Fuel Sponsor in the Mud Run, in support of KidzCan. Yearly we make a corporate donation for the orange month launch event and today we have brought with us a cheque for $85,000 to assist Kidzcan with the services that they offer to children living with cancer", she said.
There is currently little funding for pediatric oncology in Zimbabwe and as a result, Kidzcan supports the Ministry of Health and Child Care by providing essential lifesaving services.
Kidzcan conducts Pediatric Cancer Early Detection and Awareness Campaigns/Workshops while also extending physiological support and counselling to children, parents and care givers affected by cancer.
The non-profit making organization also works with clinicians to provide clinical care, advocacy and case management, chemotherapy drugs USA, blood and blood products, CT and MRI Scans. Under supportive services, the organization sources and provides prosthetics, admission and discharge packs.