The Country's leading fuel, lubricants and liquefied petroleum gas (LPG) supplier, Zuva Petroleum continues to scale heights, this time attaining three British Standards Institution (BSI) ISO certifications. On Friday 10 May 2019, Zuva celebrated three British Standards Institution (BSI) Certifications namely ISO 9001:2015 Quality Management System, ISO 14001:2015 Environmental Management System and ISO 45001:2018 Occupational Health and Safety Management System.
Certification in ISO standards is a process in which an independent body certifies that, the activities of an organisation meet the standards laid down for the environment in which the organisation operates. It is the most readily recognized management standard in the world and is a true indication of the levels of excellence, which must be achieved, in order to get certified.
Zuva is the only company in Zimbabwe's Energy sector to score the ISO treble, all at once, and the first Zimbabwean company to be certified on the new standard ISO 45001:2018 Occupational Health & Safety Management.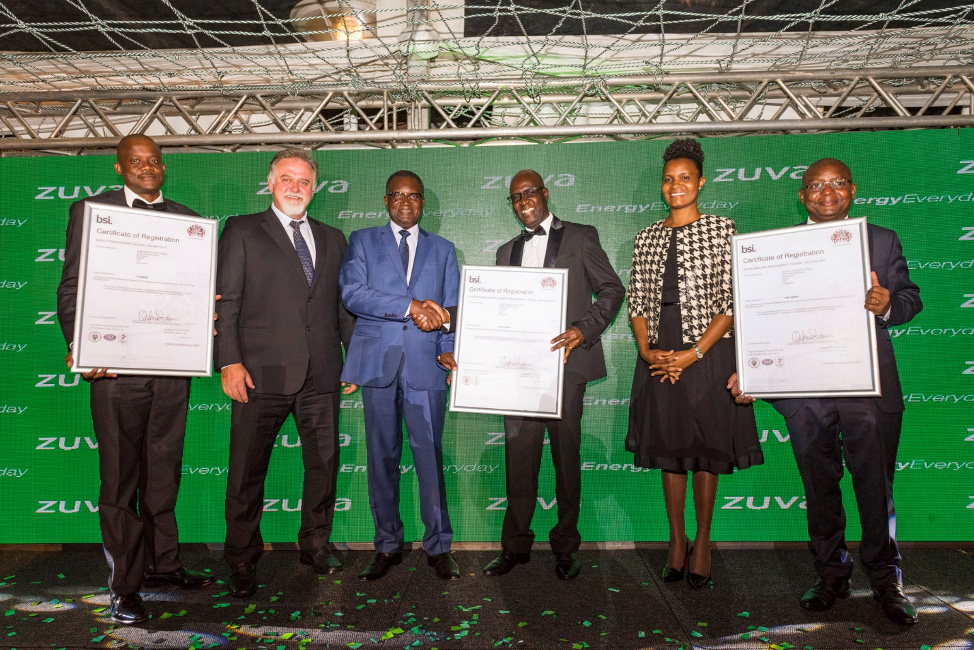 "Since coming into existence, we have been driven by our commitment to perform to the highest standard of excellence and delivering top-notch customer service.  We have achieved this by operating responsibly, executing with diligence, leveraging innovative technologies and continuously seeking new opportunities," said Zuva Petroleum, Chief Executive officer, Bethwell Gumbo.
Our vision is "to become the energy brand of choice every day in Zimbabwe, the region and beyond."  With such a vision, international recognition and certification was something that we long desired.
In pursuit of this vision, in July 2017, Zuva embarked on a journey to ISO Certification. The achievement of quality standards in administrative procedures demonstrates clearly our willingness to establish and operate effective, efficient, and transparent systems. It recognizes that in seeking to achieve the highest standards we are prepared to open our systems to independent scrutiny and evaluation and adapt to best practices.
Attaining the BSI ISO certification is a massive milestone for us at Zuva Petroleum. BSI was founded in 1901 in the UK and now operates in 193 countries globally with over 84,000 customers. BSI is a business standards company that helps organizations make excellence a habit – all over the world. Their business is enabling others to perform better.
We have therefore taken steps that have made us understand what best practice is, how to achieve it and ensure that it remains an ongoing habit. The experience and consistency of BSI since 1901, has given us the assurance of our standards.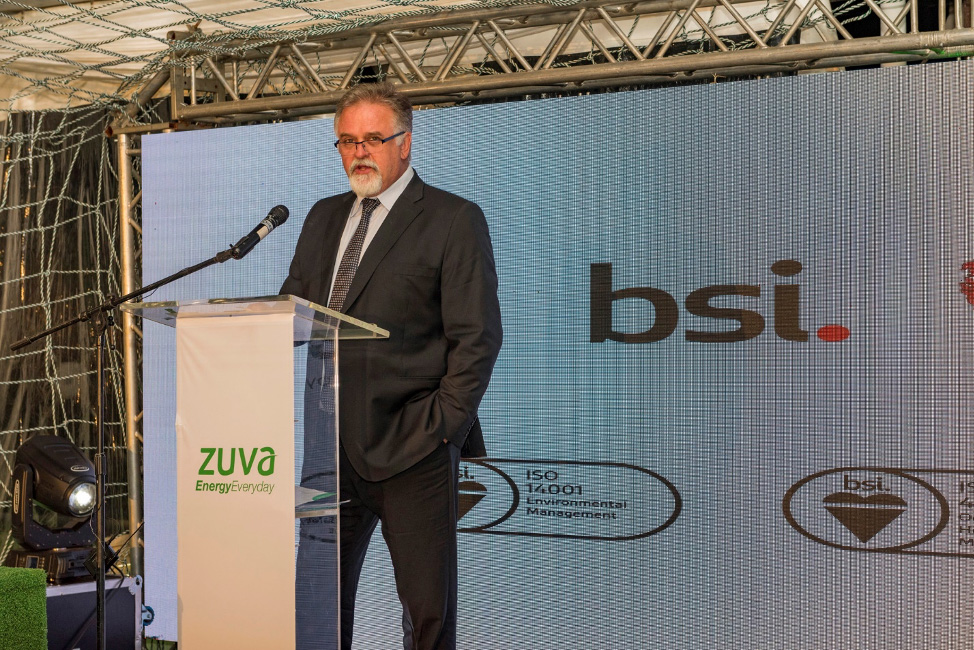 This marks a huge step which clearly defines who we are as Zuva and at the same time differentiates us from the rest. With this certification, we are a Zimbabwean company by location but an international company by standards. We are indeed a global player.
These ISO certifications demonstrate Our commitment and ability to consistently provide petroleum products and services that meet customer and regulatory requirements, both locally and internationally.
It was critical for us to get all three certifications at once because of the nature of our business.
We must provide quality service and products to preserve our customer's vehicles and equipment.
Our Operations must be safe for us and our community
Because our products have a high calorific value and burns readily, we must pay attention to safety and special attention to preserving the environment for future generations.
This implies Operational efficiency, Customer Service excellence, proper waste management and reduction of accidents at work in a sustainable way. The journey to this certification has been very demanding but worth it. Our management and staff contributed tremendously for us to meet the BSI certification standards and indeed Great teams win the Treble. Excellence is not an event but a process, and our journey does not end here, with the certification. Our standards require ongoing monitoring and assessment to ensure that processes continue to comply with the required standards and more importantly to ensure that continual improvement is achieved to the benefit of all our stakeholders. The nurturing of a performance and result oriented culture, based on quality is crucial in bringing about in-depth transformation of the oil industry.Our pledge today is that we guarantee quality, safety in how do business and protection of the environment through our world class standards. We will conscientiously discharge our obligations to clients and the community, uphold the highest standards of knowledge, practices and ethics. We strive to be a role model in the Energy sector.